CEO Message
Pioneer Of Myanmar Construction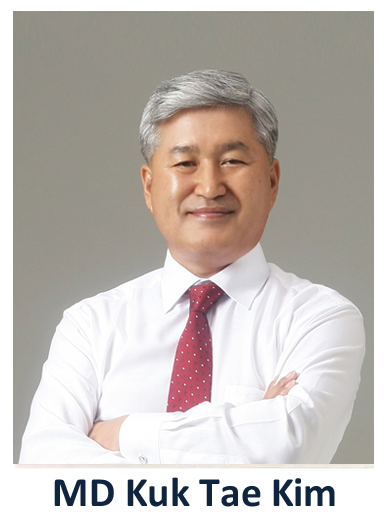 I am more than happy to introduce our construction services and building materials to our customer. Golden Mindas Construction & Industry Co.,Ltd (GMC) has been doing construction and trading business in Yangon, Myanmar since its incorporation in 1992. Our incessant efforts for quality performance and services brought us many projects from small-scale local projects at the start to large international projects in recent years.
GMC's focus on quality was continuously proved in such projects as Hepatitis B Vaccine Plant Project which was constructed under the strict international standard of World Health Organization and as Onshore Gas Terminal Project of Myanmar SHWE Gas Field Development Project, which could not be completed without strict quality control and management.
GMC's construction teams will satisfy each and every customer with speciallized engineers in each sector. GMC's customized construction services ard provided in survey, soil investigation, quality survey, building constuction, steel structural works, renovation works, earth work, civil engineering works, structural design & drawings, electircal & mechanical works, aluminum services and interior & exterior works.
GMC now is expanding our business scope to provide customers with better building materials which will guarantee the quality of finishing materials in the customers' buildings, furniture, floor tiles & sheets, picture frame, moulding & skirting, UPVC Windows, ABS doors and wallpapers. Customers can feel the quality at GMC showroom in Mingalardon Industrial Zone, Mingalardon Township. GMC's building finishing materials are all imported from Korea and are sure to add elegance and dignity to your interior.
GMC cooperated with interplan company, overseas architecture & interior design, a group of experts who feel satisfied by materializing space from imagination to reality. Company of interplan promised to be with you on the spot with their unique and communication-inspired design, young and innovative concept.
GMC cooperated with MGC (Myanmar Golden Crown Co., Ltd), another Myanmar name (Myanmar Shwe Thara Phu Construction & General Trading Co., Ltd) since 1992 for Civil works, Roadway works, Industrial Zone Planning works, Heavy Equipments Operation & other works.
Moreover, Panthu Geological Services Co-operative Limited (PGSC) is another associate company and we have been working together since 1992 for Tube well drilling work, Marble, Granite, Ceramic, Tiles, Homogeneous tiles & Stone decoration works and we have implemented many victorious projects.
GMC cooperated with MTH (Myanmar Thiha Group of Companies), especially in MFP (Myanmar Fire Protection Company) for installing fire protection system & equipments, selling and distributing. Specialized provided services are surveying, designing, budgeting proposals, supply & installation, testing & commissioning and consulting.
GMC also cooperated with SGI (Strata Geotechnical Investigation Co.,Ltd), is provides excellent services in site investigation, laboratory testing, instrumentation and monitoring and effective geotechnical consultation.
Managing Director
Kuk Tae Kim